2015 Spring Registration
REGISTRATION IS OPEN!!
Registration for the 2015 season is now OPEN!! Please note this year we will be including the Coin Fundraiser in the registration fee for the 1st registration per household only. For more information on the registration process or the Coin Fundraiser, Click Here to download the Registration Flyer.
Fall House League
Congrats to All Participants!!
The Fall House League season has completed successfully. Thanks to all of the players, umpires, managers, coaches and parents for making it such a smooth season. Special thanks to John Mooney and Marco Massa for running the show. Thanks to Jami Pawelec and her staff for having the Hut open for business. Have a safe Halloween!!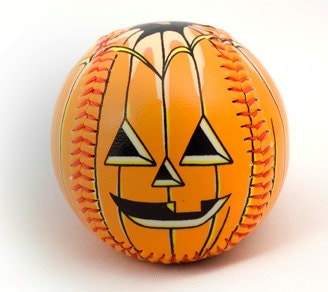 Modell's Holiday Savings
Starts 11/28/14
SPFBL is pleased to bring you holiday savings, courtesy of Modell's! The downloadable coupon can be used at NJ Modell's locations throughout our entire period. So be sure to keep it so you can reuse, or just print as many copies as you need, so you can use it on every trip you make to Modell's during the timeframe. You can also combine with other coupon offers and get double savings! It's a sweet deal. This year we run from 11/28/2014 through 12/25/2014 (Christmas Day).
Download the Modell's Holiday Savings Coupon Here (begins 11/28/2014)
SPFBL Summer Clinic Helps Players Improve Skills
Instruction Followed by Pickup Games
SPFBL launched its Wednesday evening summer instruction program on July 9th designed to help players not currently involved in summer travel to develop offensive & defensive skills. The offering proved to be an immediate hit.
Students, grades 3-5, will learn the basics of hitting, fielding, throwing, base-running, and pitching for the first hour, followed by an "old school" pick-up game among the young players. The camp is led by veteran baseball instructor Ed Kania.
http://thealternativepress.com/articles/spfbl-summer-clinic-helps-players-improve-skills
Fall House League 2014
Late Registration Still Open! ENTERING Grades 2nd thru 5th (Fall 2014-15) Only!!
The Fall House League opens up on Saturday 9/6. We are still accepting late registrations for the Fall House League program. However there may be waitlisting involved. Click "Continue..." below for more information:
Charlie Brown's Fresh Grill (2376 North Ave.) has agreed to be a prime sponsor of the District 12 Tournament
SPFBL is proud to announce that
Charlie Brown's Fresh Grill
(2376 North Ave.) has agreed to be a prime sponsor of this event in 2014. As part of its sponsorship, patrons who show their SPFBL Coins at the restaurant are eligible to receive a 20% discount on their order. Additionally, Charlie Brown's -- an area favorite for over 50 years -- is selling gift cards at the Booth Field concession stand. The gift cards cost $20 each and are immediately redeemable for $25 at Charlie Brown's Fresh Grill – that's a 25% bonus right off the bat! They are redeemable at three area locations: Scotch Plains, Chatham and Millburn.
Charlie Brown's Fresh Grill
2376 North Ave. 35 Main St. 522 Southern Boulevard
Scotch Plains, NJ Millburn, NJ Chatham, NJ
908-232-3443 973-376-1724 973-822-1800
2014 District-12 10U CHAMPIONSHIP TOURNAMENT
Hosted by SPFBL
Click HERE to see the latest results and standings.
Coin-Toss Game
Coin-toss winners chosen
Click "Continue..." below for more information...
Scotch Plains Fanwood Baseball League Announces Award Winners, Opens 2014 Season
Coverage in The Alternative Press of Scotch Plains-Fanwood
Scotch Plains Fanwood Baseball League Announces Award Winners, Opens 2014 Season
Sunday, April 13, 2014
http://thealternativepress.com/towns/scotch-plains-slash-fanwood/articles/scotch-plains-fanwood-baseball-league-announces-a
Memorial Day Parade a Success!
Thanks to All Who Came Out in Support of the League and Our Heroes!!
Scenes from Opening Day 2014
Under sunny skies on Saturday, April 12th, the Scotch Plains-Fanwood Baseball League opened its 2014 Spring Season.
Field Status Indicator
Check with your Manager to be sure...
We have finished testing a new Field Status Alert feature, located on the right-side of the screen. This feature is now fully operational, but you are advised to please note the following when field conditions are in question:
The Scotch Plains Ballfield Hotline, while designed to be a "one-stop shopping", currently is not - it is just for Scotch Plains Rec fields - which include Brookside, Farley, Kramer, Memorial, Rt. 22 and VoTech). We use that same hotline to determine field status. So our Field Status tool should reflect what's indicated on the Ballfield Hotline FOR SP FIELDS ONLY.
The field status Facebook site (www.facebook.com/SPFFields) is also intended to be a one-stop shop for SP, FW and BOE. HOWEVER that is completely dependent on Scotch Plains Rec, Fanwood Rec (LaGrande, Forest Road Park, Watson Road) and SPF Board of Ed (Park MS, Terrill MS, SPFHS) each posting their own field status. So if they don't update their field status, then we will frankly be trying to get that status from them in real-time.
Booth Field we control. And while it drains extemely well, it may or may not be playable. We will indicate this is the Field Status tool.
St. Barts is a little bit of an outlier, semi-maintained by SPFBL but in an unofficial way. Best advice is that if you have an event scheduled there, check with your Manager and he/she will have the status.
NOTE: We use the above field status indicators to populate our own field status feature. As a result, we may or may not have a completely accurate field status at the time you check our website, until we can either get an indication from SP rec, FW rec and SPF BOE... OR we can check the fields out ourselves and make an assessment (for those organizations that permit us to do that).

SO...............

CHECK & RE-CHECK OUR WEBSITE BEFORE YOU HEAD OUT YOUR EVENT!! If you are in doubt, contact your Manager to be sure of whether your event is ON or Off. Managers- If you are in doubt, contact your Division VP's as they will be in the loop on the latest status in real-time and should be passing that along to you.
Hope this helps solve some of the field status confusion. It's not going to rain again during the spring, so we should have this problem any more :-).
Kids love to Color!!
Bambino Activity Sheets
Get your kids started right for Baseball 2014 - Download and print these activity sheets!
CLICK HERE TO DOWNLOAD ACTIVITY SHEETS
Special Needs Program
Volunteers Needed
This season, we are offering a baseball program focused on children with special needs. Click below to see how you can help make a difference...
Bat Regulations - 2012 Rule Changes
Updated 3/16/2012
In 2012, SPFYBA will permit the use of bats that meet the standard of Babe Ruth League / Cal Ripken. This is a change from recent years. However bat availability and additional research on the subject has brought the Executive Board to the conclusion that in 2012 we will follow the Babe Ruth standard. ALSO: (3/16/2012) Update on Nike and Marucci bats that FAILED standards and will be ineligible for use in Babe Ruth/Cal Ripken play!
Continue reading below to learn more...
Do you own a business (or know someone who does)?
We need your sponsorship help...
Click here to go to our Fundraising page. Team sponsorships available!!! And more...
SPFBL Merchandise
Starts Black Friday - Friday, November 29th
The perfect holiday gift. Give the give of BASEBALL!! $10 GIFT CARD!! CLICK BELOW FOR DETAILS...
SPFBL Ballfield Hotline
For Field Status due to Inclement Weather
Please check the ballfield hotline if weather is questionable. Call 908-322-6700 x226. PLEASE NOTE:
Updated by the Township of Scotch Plains by 3pm weekdays, and as needed on weekends.
Refers ONLY to SCOTCH PLAINS TOWNSHIP REC fields (Memorial, Brookside, Rt. 22, VOTECH, Farley, etc.), FANWOOD BOROUGH REC fields (LaGrande, Forest Road Park, Watson Rd Basin, etc.) and BOARD OF EDUCATION fields (SPFHS, Terrill Middle, Park Middle, etc.).
BOOTH FIELD IS ENTIRELY OWNED AND OPERATED BY SPFBL. IT ALSO HAS INCREDIBLE DRAINAGE. So it is not unusual for the town and board of ed to close all of their fields, and we still play on Booth Field. Please check the website for updates on the condition of Booth Field.
No Parking on Valley Road
Violators may be ticketed
Everyone should be reminded that there is No Parking on Valley Road. This includes anywhere near the parking lot and anywhere near the batting cages. Coaches should drop off equipment and park in the lot. No parking in the little drive up area by the cages. Parents may NOT wait outside the cages in their car for players. Please adhere to these rules. Our neighbors have been patient with us, and we don't want to see anyone issued a parking summons. THANK YOU!!
No Events found within next 20 days.

© Copyright 2014 Scotch Plains Fanwood Youth Baseball Association. All rights reserved.
© Copyright 2014 Demosphere International, Inc. All rights reserved.